Pfizer
Pfizer is a leading pharmaceutical company, operating in 180 countries worldwide.
At Pfizer, we apply science and our global resources to improve health and well-being at every stage of life. We strive to set the standard for quality, safety and value in the discovery, development and manufacturing of medicines for people and animals.
In the UK, Pfizer has its business headquarters in Surrey and is a major supplier of medicines to the NHS.
Pfizer Categories
Pfizer Products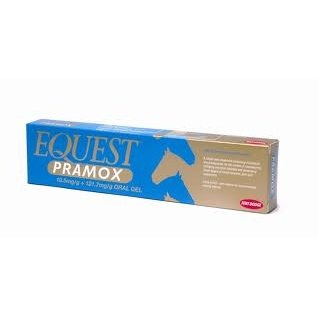 Pramox Wormer
Equest Pramox is a unique combination equine wormer. Containing moxidectin and praziquantel in a palatable gel, it is the only combination wormer to control with a single dose: roundworms, bots, all 3 species of tapeworm, and all stages of the harmful and potentially fatal encysted small redworm larvae.