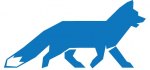 Polo Gloves from Tally Ho Farm
Item: THF000546
Sold in pairs, fantastic competitively priced product.
UK delivery available from FREE

In stock
Constructed of durable cabretta leather with special digital design for extra firm grip. Double-knit spandex finger gussets provide breathability and comfort. Velcro closure.
Versatile riding gloves that offer protection from the rigours of polo.
A pair of gloves with a fantastic all year grip.
The gloves aide in holding the reins and the mallet.
Size 7 - XS
Size 8 - S
Size 9 - M
Size 10 - L
Size 11 - XL
People who bought this also bought...
You may also like...