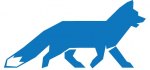 Cruz de Malta Mate
Item: CDM001
UK delivery available from FREE

In stock
Yerba Maté (ilex paraguariensis) was born in South America and is produced in Argentina, Brasil, Paraguay. It is also called "Jesuits tea". Rich in caffeine, it is very tonifying but, when prepared in a calabash gourd (an emptied and dried fruit, also named "mate"), the tonic effect is somewhat softened, as water is poured several times in a row on the same leaves.
Cruz de Malta is a traditional production (with twigs) from Argentina, since 1936. Its pleasant flavour is perfect for beginners. We recommand the use of a calabash gourd, with 50g of mate for 50 cl of water, to brew several times in a row.
500G PACKET
How to prepare mate "the South American way":
Fill 2/3 of the gourd or vessel with Ché Mate® leaves,
cover the mouth of the gourd with your hand and shake it gently in a horizontal position.
This will bring the fine leaves to the top.
When the vessel is turned upright, the mate leaves will have formed a slope.
Add a splash of water on the lower part of the slope only, and leave for a few moments.
Insert the filtering straw (bombilla) into the damp leaves, covering the end of the straw with your thumb – this will prevent the straw from becoming clogged.
Pour freshly heated water – never boiled – on to the wet leaves taking care that the vessel does not overflow. Without moving the straw sip the mate through it. If you hear a gurgling sound the gourd is empty. Refill and repeat until the flavour of the mate diminishes. If desired, add milk or fruit juice along with the water, and herbs or sugar may be added to taste. Maté can also be prepared using chilled water.
People who bought this also bought...