Dodson & Horrell

Manufacturing Since 1939
Founded in Ringstead, Northamptonshire in 1939 by Claude Horrell, Dodson & Horrell has grown to become a respected authority on animal nutrition and Europe's leading horse feed manufacturer. Still a family business to this day and although the Dodson family have not been involved for many years, their name is still retained. The company is still based in Northamptonshire at nearby Islip and is run by John and Richard Horrell, sons of co-founder Claude Horrell.
Dodson & Horrell Horse
70 years experience and a wealth of expertise are used to formulate our feeds, supplements and herbal products to ensure that your horse is receiving the very best nutrition. Many products contain additional antioxidants in the form of our unique QLC antioxidant package (Quality Life Care). This patented blend of natural, plant derived antioxidants has been formulated to support the horse's own natural antioxidant system, promoting long-term health, condition and performance.
Prohibited Substances – Dodson & Horrell monitors for the presence of specified naturally occurring prohibited substances as required under the rules of racing and the FEI.
Dodson & Horrell Categories
Dodson & Horrell Products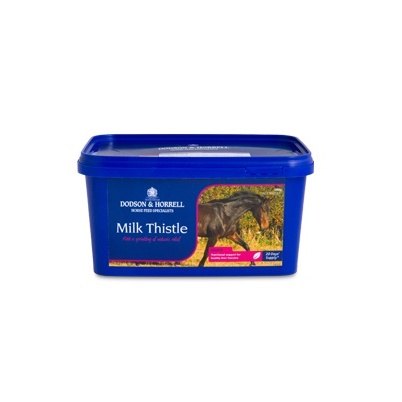 Milk Thistle
Contains 100% Milk Thistle herb, for the nutritional maintenance of the liver.
Performance Vitamins and Minerals 3.5kg
Performance Vitamins & Minerals will provide your competition or breeding horses and ponies with a complete 'top-up' of vitamins and minerals to avoid any dietary deficiencies from occurring. Performance Vitamins & Minerals will provide your performance or breeding horse with optimum levels of vitamins, minerals, amino acids and antioxidants to ensure that your horse has what is...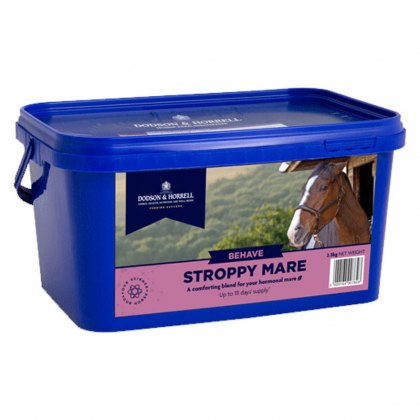 Stroppy Mare 1kg
Stroppy Mare utilises a blend of soothing herbs which help to nutritionally support mares with hormonal related behavioural problems. Hormonal changes can be a major influence in the onset of behavioural problems for mares. When a mare is season she can become difficult to handle making management and riding a problem. Ingredients: Poppy Petals, Raspberry Leaves, Chamomile, Vervain, St John?s Wort...