Equivite

Equivite Categories
Equivite Products
Equivite - Body Builder 2Kg
* A unique pellet formulated from skimmed milk to provide high quality, body-building protein, coupled with additional vitamins, minerals and trace elements. * Keeps condition on box resting animals when muscle tone can be lost through long periods of enforced inactivity. * Excellent feed for orphaned foals, which can be weaned off the bottle early if introduced to SPILLERS Equivite Body Builder as...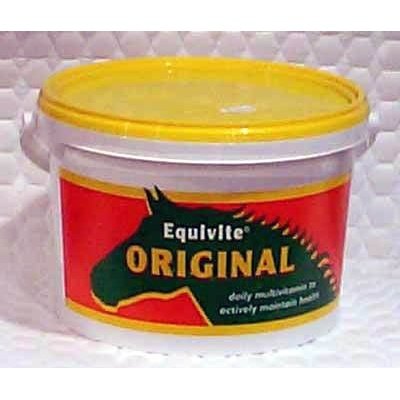 Equivite - General Supplement 3Kg
Complete nutritional health insurance the Nation's favourite complete multivitamin and mineral supplement designed to actively maintain health. Now with chelated minerals for easier absorption.