Lister

Shear history
Our story began in England in 1860, when Sir Robert Ashton Lister started manufacturing agricultural equipment. Then, with the help of the Australian, James Davidson, Sir Lister produced his first sheep shearing machine in 1909.
150 years on we are a global success story. Dedicated to innovation, patented and industry-leading designs have helped shape our popularity in more than 60 countries.
As the world's oldest, and the only British manufacturer of shearing and clipping equipment, we are proud of our achievements and history. Every product is both designed and assembled by hand in our Gloucestershire-based factory, purpose-built in 1908.
Shear quality
We employ some of the most talented engineers in the world to design and manufacture our shearing and clipping equipment. We send our engineers to work with leading grooms and shearers around the world to learn about common problems, and develop innovative solutions. This is why we consistently deliver market-leading products which are the choice of both professionals and amateurs.
Shear range
We offer the most extensive range of shearing and clipping equipment in the world. The shearing range includes worldwide renowned handpieces, machines, combs, and cutters. Our shearing equipment is designed to meet the demands of both professional shearers and farmers, and the various animals and shearing conditions.
The clipping range additionally boasts a wide choice of clippers and trimmers to meet all clipping and trimming demands. From extremely powerful heavy-duty clippers which will cope with the most strenuous clipping conditions, to clippers and trimmers with three power choices.
Shear service
Our shearing and clipping equipment is stocked in more than 60 countries worldwide. Every Lister distributor is also highly trained to support, service, and supply spare parts, ensuring you enjoy many years of trouble-free shearing and clipping.
Lister Categories
Lister Products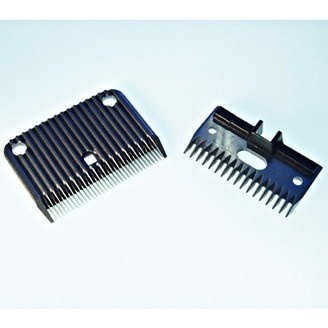 Lister Clipper Blades
Lister blades have two patented features not found on other blades Self clearing allowing the hair to be swept away from the cutting teeth Ribbing on the back of the blades to increase stiffness and reduce weight.