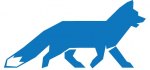 El Zorro Cane Polo Mallet
Item: ELZORRO
Cane Grass Polo Mallet

1 review
UK delivery available from FREE

In stock
El Zorro Polo Mallets.
Top quality Malaysian and Indonesian manau cane and tipa wood heads from Argentina are carefully selected, the mallets are then manufactured in England.
Lengths:
Available in different weights from 160g - 200g in 5g increments.
PLEASE NOTE THIS ITEM'S PRICE REFLECTS AN EXTRA DELIVERY CHARGE FOR IT'S SIZE.
"very satisfied"

People who bought this also bought...
You may also like...