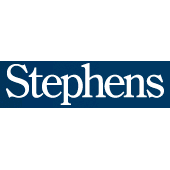 Stephen's Men's Polo Boots
Item: STEPHENSPOLOBOOT
Quality Italian Made Polo Boots
UK delivery available from FREE
Delivery: FREE delivery anywhere in the UK mainland*

In stock
The protective, functional Stephen's Polo Boots are composed of top-quality Stephen's leather in a stylish Havana colour. Designed specifically to protect the rider's feet and lower limb during the fast-paced, adrenaline-heightened sport of polo, the Men's Polo Boots offer tough, yet flexible leather and a robust, durable sole, allowing riders to wear the polo boots all day long, in comfort.
Designed to sit slightly lower than typical long boots, facilitating full movement of the rider's knee during the game and optimising comfort, the Stephen's Polo Boots are equipped with a fashionable full front zipper, and a substantial outer buckle zip protector – ideal for preventing rubs created by inner zips during play.
Available in Men's sizes 8 - 11 in a standard calf size
Free boot bag is included for safe storage with every pair!!!