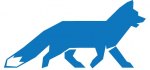 Competition Mix
Item: THF004242
The perfect mix to sustain any horse building up to or taking part in constant uninterupted work.
UK delivery available from FREE

In stock
THIS PRODUCT DESCRIPTION IS FOR INFORMATION ONLY
At Tally Ho Farm we have been selling our own brand Equine Mix and Equine Cubes for over ten years, and these have proven to be our most popular feed product. Their success has led us to launch a new brand range to cover a wider variety of working levels for horses and ponies. Our new range has been formulated in consultation with Equine nutritionists and then undergone extensive trials by respected riders and owners. This development process ensures that our customers are provided with a top quality selection of simple yet practical feeds at value for money prices.
Competition Mix
A medium to high energy feed with steam-cooked flaked cereals providing the required levels of digestible energy to enhance performance.
Ingredients:Bruised Oats, Cooked Flaked Barley, Cooked Flaked Maize, Grassmeal, Molasses, Wheatfeed, Cooked Flaked Wheat, Cooked Flaked Peas, Distillers Grains, Hipro Soya, Oatfeed, Limestone, Soya Oil, DiCalcium Phosphate, Vitamins and Minerals
If you have any enquiries regarding our Feed please telephone the office on 01344 885373
Feed may be collected from the farm or we can deliver feed within a 15 mile radius of Ascot, Berkshire.
Minimum delivery 15 items
| | | | | |
| --- | --- | --- | --- | --- |
| Protein | Moisture | Fibre | Oil | Ash |
| 12% | 14% | 10.5% | 4.5% | 7.5% |
Trade enquiries welcome.
Call Tally Ho Farm on 01344 885373 ask for Chris or Jeff.
People who bought this also bought...
You may also like...