Leverton
---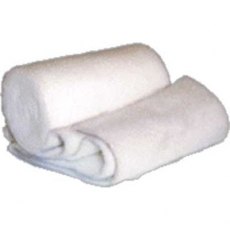 Leverton Levaband
Levaband extra soft synthetic protective padding, highly comfortable to reduce formation of ridges Suitable for all types of under padding. Easy to tear for added convenience Ideal over dressings or under cohesive bandages Provides an inexpensive, convenient material for all padding and protecting uses Presented individually wrapped.
Leverton Protex Vinyl Gloves
A good quality Non Sterile Vinyl Glove. Soft Vinyl formulation provides greater comfort and flexibility. Providing protection against dirt and contamination. Lightly powdered for ease of donning. Offers protection against some chemicals in shampoos, detergents fly and flea repellents, avoids contamination of open wounds whilst applying necessary first aid. Non Latex to reduce the risk of possible...