Lorina Continental 3 Ring Jointed

Item: THF031

Free Delivery to Mainland UK on orders of £100 or more
Product Description
Lorina Continental 3 Ring Jointed
The Continental Gag should be worn with 2 reins preferably; the first rein should be used on the snaffle ring, which is the first ring adjacent to the mouthpiece. When the first rein is attached to the snaffle rein it is used just like a loose ring hanging cheek bit, which uses poll pressure and lip pressure due to the sliding loose ring also applies various pressures in the mouth depending on the mouthpiece it is in conjunction with.
When the second rein is attached to the ring below, the pressures are increased as the lower rings produce more leverage. In the instance of using 2 reins then this bit can be used as a hanging cheek bit and then when more help is required, the second rein can be brought into play. If the bit is only used with one rein on the lower ring, then the pressure in applied constantly and no pressure release is available for the horse. The gag produces a head raising action and is often used for cross country and/or jumping where the head needs to be raised quickly in order to gain control and so to get ready for the next jump.
Single Jointed Bits
The single joint puts pressure on the sides of the tongue, on the lips and on the bars due to the nutcracker. The single jointed bits also may have a head raising action so would be less suitable for your horse if they ride with a high head carriage or above the bit. Also breeds such as Irish Draughts, may have particularly large tongues, therefore having less room in the mouth for a single jointed bit as this pushes the bit nearer the roof of the mouth, also Arabs and alike may have a low palate, both of these examples may not benefit from the single jointed bits as the nutcracker action may cause brushing of the roof of the mouth.
Made from highly polished stainless steel
Collect in Store
This item is available for collection.
Home Delivery
UK mainland delivery from £5.95
Delivery
Orders will we dispatched within 2-5 days. Subject to product availability.
(For exclusions and more information see our Delivery Information Page). All orders are fully tracked. Please note that in some cases delivery can take up to 5 to 7 working days through busy periods. Please email Customer Services if you have any queries or concerns to onlinesales@tallyhofarm.co.uk.

We use DPD, who will send you both an email and a text SMS message. You can change the delivery times by replying to these forms of communication
If your order is delayed by a stock issue we will call or email you to inform you when your order will be sent.
WEEKEND DELIVERY - Please call Customer Services on 01344 885 373
CLICK AND COLLECT - If you are local to our shop in Winkfield, pop in to collect and have a chat
Address - Tally Ho Farm Ltd, Crouch Lane, Winkfield, SL4 4RZ
Opening Hours - Monday to Saturday 0900-1730, Sunday 1000-1600.
For further details please see our delivery information page.
PLEASE NOTE - We aim for delivery of your order within 24 hours, however in some cases for products that are out of stock, delivery may take longer. In such case, we will inform you via email or telephone.
Returns
If you find the goods unsuitable or you are not totally satisfied, you can return your item for an exchange or refund within 30 days from receipt of the goods.
The item should be in perfect condition, unsoiled, unused with the original labels and packaging.
For further details please see our Returns Information Page
People who bought this also bought...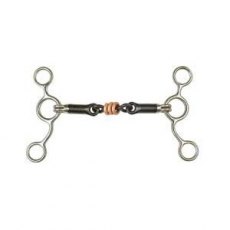 ---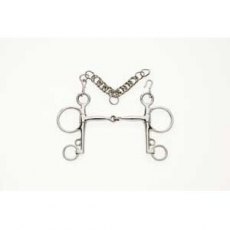 ---