Super Codlivine
---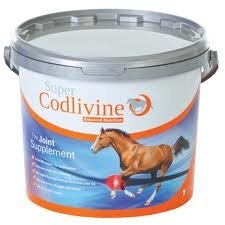 Codlivine - Supple Joint Supplement 2.5Kg
Pure cod liver oil is the hallmark of the products in the Super Codlivine Nutritional Range, all of which provide natural essential polyunsaturated oils to care for the health and condition of your horse. Now there are also Super Codlivine Supple Joint products developed to provide special formulations for older and less mobile horses and so help to sustain active life and vitality.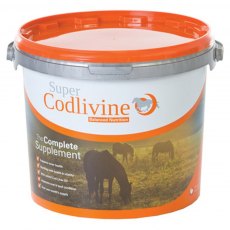 Codlivine 2.5Kg
The traditional values that went into producing Super Codlivine Supplement when it was first introduced 80 years ago, are still as important today. Combining these values with the latest nutritional knowledge gives a supreme quality supplement containing only natural ingredients for the best nutrition - that's Super Codlivine Supplement.
---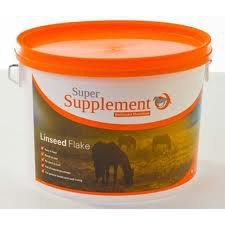 Linseed Flake 2.5kg
A ready to use, easy to feed form of linseed. There is no need to boil this product. Being full of natural goodness it will offer benefits of linseed without the hassle of boiling. It comes as a bite sized rectangular block that can be added directly to the horse's feed or even given as a healthy treat. Great for general health and wellbeing.